HINDUSATN CONCRETES is ISO 9001:2015 Certified Company. Hindustan concretes is one of the largest manufacturer of Pre-Stressed Cement Concrete (PSCC) poles spread in 10 acres of land in Hazaribagh district of Jharkhand with annual production capacity of 2.0 lakh poles of 8 meter 200 kg and 1.0 lakh poles of 9 meter 400 kg per annum. Hazaribagh is located at NH #33 and is 40 km from GT road, NH 1. Location of the plant help to cater the Rural Electrification demands by various state governments like Jharkhand, Bihar, Uttar Pradesh,Orissa, Bengal, and corporate customers in India. Company started with its phase 1 unit with capacity of 108000 pole per annum, 2nd phase with capacity of 72000 poles and 3rd phase with capacity of 120000. Company has its own pond in 2 acres area to fulfill the need of water.In addition to the reputation of being a quantity producer in terms of volume of production, Hindustan Concretes is also known for maintaining highest quality standards for its entire line of products. The owners of the company are seasoned professionals with sharp business acumen. Under their management, the company has managed to become number one producer in Jharkhand and ISO certified enterprise offering PSC poles.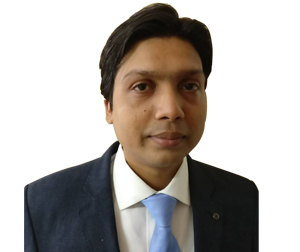 He is a visionary with experience of 10 years in the making of PSCC poles. He is responsible for overall business vision, plan, strategy and operations relating to sales and marketing functions covering products and services. He is also responsible for managing logistics operations (covering route planning, delivery) and achieving operational efficiency in terms of service, cost and timeliness. He plays an integral role in establishing a strong footprint for Hindustan concretes in Jharkhand and other states of India.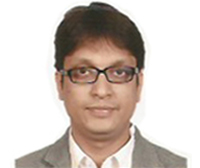 A man with strong value and Known for his foresight among his friends, he is man of principal with lot of experience in managing team. He is real estate developer having good experience in real estate. He started his business journey since his teen age and now he is also into steel manufacturing business in Jharkhand. He is one of the key members of Hindustan concretes who plays important role in decision making and managing team.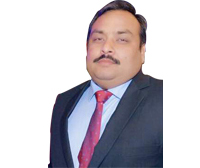 He is a strong personality and highly rated entrepreneur and has been a successful business person since long. Having entered into business domain ever since he was in his late teens, he has forayed into multiple business sectors such steel manufacturing, fuel pumps, distribution & logistics. His experience, coupled with strong sense of business vision, has made Hindustan concretes the undisputed market leader in Jharkhand state.